Pack For A Spontaneous, Fun-Filled Summer
---
Summer plans can change on a dime. Keep your bags packed for every adventure! Socks, shoes, and toiletries are a given, but no matter where you're off to, these must-have items will win the weekend. Keep your bags light and your summer full of fun with Black Box.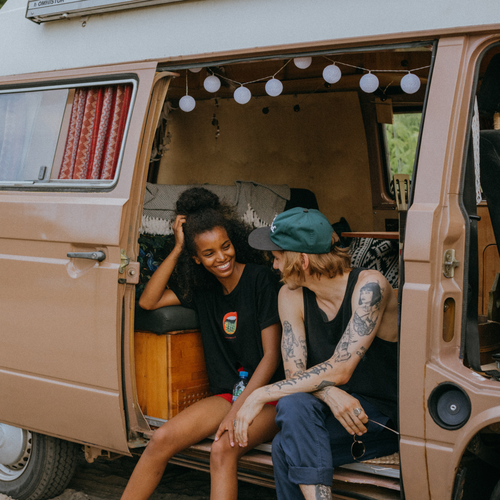 MUST HAVE #1: BLACK BOX MINIS
---
Enjoy the wines you love in a convenient and compact to-go format. With a resealable twist-off cap, you can enjoy a little wine now and save the rest for later. Plus, you can literally toss them in the bag—no breakage, no spillage—just savvy spontaneity.
MUST HAVE #2: NON-STOP SNACKS
---
Your next road trip won't need a rest stop when you pack the snacks ahead of time. Whether by plane, train, or automobile, these snacks travel well and pair best with your Black Box minis upon arrival.

Start with our select pairings below:
∙ Fruit Cup & Rosé
∙ Cheese Crackers & Sauvignon Blanc
∙ Trail Mix & Chardonnay
∙ Pretzels & Pinot Grigio
∙ Granola Bars & Pinot Noir
∙ Beef Jerky & Merlot
∙ Popcorn & Buttery Chardonnay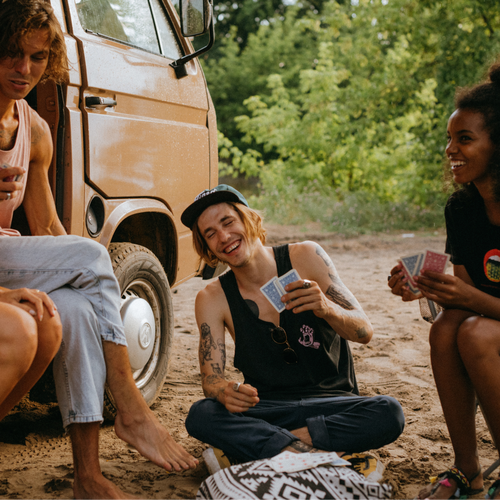 MUST HAVE #3: PIT-STOP PICNIC ESSENTIALS
---
If you must make a stop, keep it convenient. Put takeout utensils and napkins to good use and toss them in your on-the-go bag with your wine and snacks. Add a blanket to the mix, and you're on your way to a pit-stop picnic anywhere.
MUST-HAVE #4: GAME NIGHT GO-TO'S
---
The fun doesn't stop at the destination. Whether you're at the beach house or a lake house, post- dinner games are a must. Plus, cell reception may be spotty, so pack playing cards, a board game, or a set of dice for some old-fashioned fun that'll keep folks entertained well past bedtime.
Summer is about to swing into high gear, so get packing! An on-the-go bag full of entertaining essentials is a must. With games, snacks, and the most awarded boxed wine, your friends will sing your praises all season long.