The Overlooked February Holiday Everyone Should Be Celebrating
We're thinking of a holiday in February. Celebration is the same whether you're single or taken. It doesn't require fancy dinner reservations or boxes of chocolates (though it still calls for a glass or two of wine). For us, the best February holiday falls on the 9th: National Pizza Day.
To celebrate the big day, we're sharing a few of our favorite recipes (including options for even the gluten-lactose-meat-free) that are easy to make – each with our personal Black Box Wines pairing recommendation.
Crusts of All Kinds
We don't all have the time or patience to make our own pizza dough, and that's just fine with us. Skip this step by buying pre-made plain or whole wheat dough at your local grocery store (you can also often find gluten-free cauliflower crusts in the frozen section). Or, if you have the time and drive, some local pizza shops will sell you their dough.
Topping Pairings For Every Guest
Crafting the perfect pizza is a culinary art. Expand your palette this year with these mouth-watering topping combinations:
Bacon, Jalapenos & Sriracha Sauce
Kale, Honey & Ricotta
Fried Calamari, Banana Peppers & Hot Sauce
Blue Cheese, Walnuts & Pears
Bacon & Eggs
Soprasetta & Pesto
Fig, Goat Cheese & Arugula
Ground Beef, Red Onion, Iceburg Lettuce & Bacon
Black Olive & Pineapple
Grilled Peaches & Prosciutto
Spinach, Artichoke Hearts, Kalamata Olives & Feta Cheese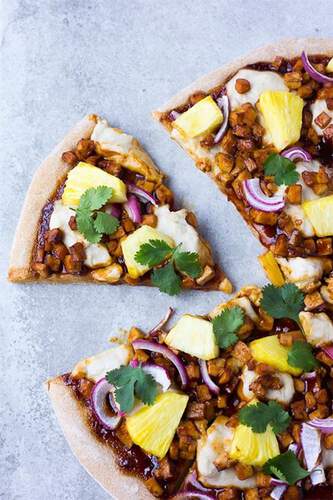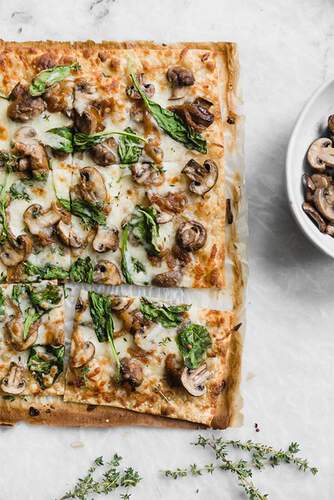 Head Spinning? Mouth Watering?
Good. That means it's time to start experimenting with all of the delicious ideas we've shared—and making preparations for your own Craft-Your-Own-Pizza Party. But before we go, we wanted to leave you with a few more unconventional February holidays that we encourage celebrating this month with a glass of your favorite Black Box Wine:
2.7 National Send a Card to a Friend Day
2.17 National Random Acts of Kindness Day
And of course: 2.18 National Drink Wine Day (As if we needed to remind you)