Take Your Halloween Party from Scary to Savvy with Black Box
Halloween parties can be a bit gaudy and ghoulish. Don't haunt your guests with décor that holds literal cobwebs from the year before!
Let's polish this year's Halloween party with thrilling tips and Black Box wines.
Tip #1 Pour Wine from a Pumpkin
---
Get festive with your pours! Inside every Black Box 3L wine is a pouch with a spout. Remove it from the box and prep your pumpkin:

1. Scoop out the seeds and set aside for baking (Salted pumpkin seeds pair deliciously with Black Box Merlot).

2. Carve a small hole near the base of the pumpkin for the spout.

3. Place the pouch inside the pumpkin and pull the spout through the hole.

4. Put the stem back on top and pour!

For an extra touch of enchanting elegance, paint your pumpkin black or gold.
Tip #1.5: Don't Toss the Box
---
Black Box wines stay fresh for up to 6 weeks after opening,** so your pumpkin will lose its freshness well before the wine does. When the party is over, put the wine pouch back in the box and enjoy for weeks to come.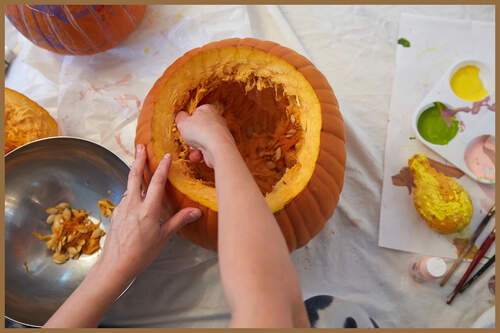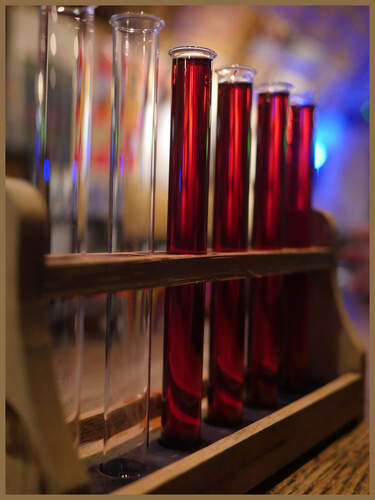 Tip #2 Serve Wine Samples
---
Serve a taste of the holiday spirit with test tubes and Black Box minis—a compact size of your go-to wine. It requires some prep, but glass or plastic test tubes make excellent red wine tasters. Unlike a wine bottle, Black Box minis are the perfect source for filling narrow test tubes without spilling. Once the testers are full, secure the seal cap and add these beautiful "lab samples" to the ambience.

Be sure to label them so guests can keep track of their favorite varietals! And while these are super fun, keep wine glasses on hand too. With (3) 5.6oz. glasses of wine in every Black Box mini, your guests can enjoy a full pour of their fave.
Tip #3 Decorate for Dark
---
It's easy to add elegance! A few cans of black spray paint can transform orange pumpkins, glass vases, leaves, wreaths, and more into a moody yet modish display.

Best yet, Black Box's dark and sophisticated package design will fit right in. With 4 bottles of meticulously crafted wine in every box, you get all the quality without the cork. There's no savvier choice for the Halloween spirit than Black Box Wines.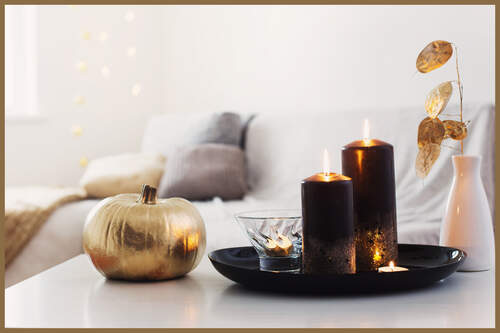 **Applicable to all 3L products except the Made with Organic Grapes Collection, which is fresh for 4 weeks."